Keynote Speakers
Camille Dundas
Camille Dundas is a speaker, advocate, and storyteller. She is co-founder and editor-in-chief of byblacks.com, an award-winning online magazine focussed on telling Black Canadian stories, making her the perfect person to speak about how to build a successful independent media platform.
Connie Walker
Connie Walker is an award-winning Cree journalist from Okanese First Nation in Saskatchewan. Throughout her career she has worked to amplify the voices of Indigenous people and tell the stories of murdered and missing Indigenous women. She currently works at Gimlet Media and is the host of the investigative podcast Stolen: The Search for Jermain.
How To Create a Successful Independent Media Platform
Panelist: Camille Dundas
Moderator: Samah Ali

Presented by: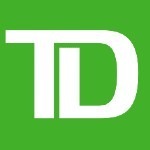 Media Reparations: Reckoning and justice for people of colour
What can journalists and communities of colour and Indigenous communities here in Canada learn from the efforts underway in the US to reclaim media space, hold media structures accountable, and empower communities of colour to tell their own stories? The visionaries behind Media 2070 will share their blueprint for a future of journalism that centres the voices, experiences and needs of communities of colour while ensuring accountability for past and current wrongs.

Moderator: Amira Elghawaby
Panelist: Alicia Bell

Panelist: Collette Watson

Presented by:

Hidden Figures: How actionable diversity data will help us see—and change—Canadian newsrooms
As lead researchers on the Canadian Newsroom Diversity Project at the Ryerson School of Journalism, we are developing an innovative self-reporting tool for newsroom journalists. In addition to quantitative self-reported staffing data, we are developing a set of qualitative questions to enhance our understanding of inclusion and equity as it impacts news organizations and the audiences they serve.

In this session we will discuss our collaborative approach to creating the survey and share the working draft of the qualitative section of our survey. Participants will be broken up into three groups in which each of us will facilitate a discussion about a specific question and invite feedback that we can incorporate into the final draft.

Workshop co-facilitator: Sonya Fatah
Workshop co-facilitator: Asmaa Malik

Presented by: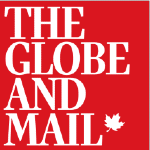 Building Bridges
What does it mean to be an ally in the academic space? How can post-secondary institutions learn from students on this journey of equity, diversity and inclusion? Inspired by the efforts of young women bringing change to their schools as they advocate for better representation, this panel is about walking-the-walk. Hear from Tiffany Mongu, one of four Ryerson students who's petition prompted the creation of a course on reporting in the Black community. She'll be joined by members of Carleton's Alumni Association who spearheaded the consultation and creation of a new scholarship for racialized journalists. This panel is about student-led change and activism, what it looks like and how you can bring change to your school. Finally, we'll also talk about how to carry this activism into your career.

Panelist: Selin Khum
Panelist: Tiffany Mongu

Panelist: Jasmine Law

Moderator: Dwaine Taylor

Presented by: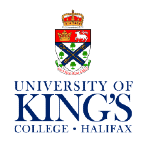 Data Journalism for Nerds and Nerd Allies
Why is 6 afraid of 7? Because they haven't taken this workshop on demystifying data! In this session we'll discuss how to use data to drive your journalism and introduce you to a few free online tools to bring that data to life.This workshop is for nerds and nerd allies. You don't need any experience or knowledge of data journalism.
Workshop facilitator: Francesca Fionda

Presented by:

You're Late to the Party: Why we're no longer asking for a seat with Canadian legacy media
This panel will focus on why we're going beyond asking publications to change. We will look at the impact of racism in establishment media, the importance of focusing on our mental health and the evolution of journalism, as racialized journalists detach from legacy media's influence. We'll discuss this and how we got to this point without being official members of the mainstream media (#believeblackwomen, #weneedmentors, #mentorme).

Renee Ashley

Jody Anderson

Matthew DiMera

Presented by: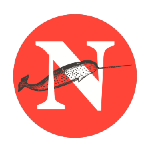 Self-Care - Healing Circle
This virtual safe-space is open to all racialized journalists. Toronto-based therapist, Carole Sandy, founder of From Invisible to Visible, will lead a culturally sensitive support session discussing mental health and self-care for racialized journalists. This is a safe space to listen, share and begin the journey of healing.
Presented by:

Reporting on Race in the Prairies
Racialized journalists reporting from Canada's prairie provinces will share their experiences in reporting on race, their challenges and triumphs, and how journalists can improve reporting on race in Prairies. The panel will also discuss the unique connection of Black and Indigenous communities in the Prairies.

Panelist: Omayra Issa
Panelist: Tomi Ajele

Panelist: Lenard Monkman

Panelist: Omar Mosleh

Moderator: Sandra Batson
Presented by: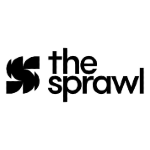 How BIPOC News Entrepreneurs Are Changing News Ownership
The business challenges in the news industry have set back burgeoning diversity efforts, with young diverse journalists more likely to be laid off and underserved communities disproportionately impacted by cuts. But these economic trends also create a generational opportunity to change who owns the news. In this session, meet news entrepreneurs responding to audience demand for more equitable coverage and filling community news gaps. They will share why they chose to stop trying to push for change from within traditional media outlets and are instead starting new ones. Sponsored by Indiegraf.

Matthew DiMera, founding editor, The Resolve
Killaq Enuaraq-Strauss, co-founder, Inua Inuit Media

Sadia Zaman, CEO Inspirit Foundation

Addressing Burnout as a Journalist in a Pandemic
This past year has been especially challenging for journalists of colour, who have been tasked with covering a global pandemic that disproportionately affects communities of colour, while experiencing the impacts of that pandemic in their own daily lives—and while the media is going through their own race reckoning. Many journalists have experienced symptoms of burnout, such as exhaustion, depression, or a lack of motivation to work. This session will examine the mental and emotional impact of working in a pandemic as a journalist of colour, and offer ways to navigate those feelings.
Workshop Facilitator: Krystal Jagoo

Moderator: Cherise Seucharan
Presented by: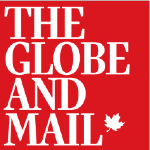 How to Pitch Successfully
How long should a pitch be? Can I send the same idea to multiple outlets? When is a reasonable time to follow up if I don't hear back? Join Natasha Grzincic and Omar Moullem and learn the dos and don'ts of pitching from both an editor's and freelancer's point of view. A one-hour discussion followed by a 30-minute AMA.
Workshop co-facilitator: Natasha Grzincic

Workshop co-facilitator: Omar Mouallem
Presented by: